Overlanding with Larry 4-15-18
We had planned to go snow wheeling and then planned to hit a trail or two but there was no snow and the trails were closed due to snow removal (go figure). So we did the coolest plan B ever which was head up to twain heart and hit some fire trails with our long time coolest mountain man friend Larry P.
Started off pretty mellow with the plan to meet up at CJ's cabin the night before which went smoothly except for a flat tire about an 1/8th mile from CJ's cabin. We couldn't have gotten any luckier as we were doing 2 MPH pulling onto CJ's turn and there was a giant parking lot that was nice and flat right were it went out. Took us about 20 minutes from start to finish but we got it swapped out and onto CJ's cabin for the night...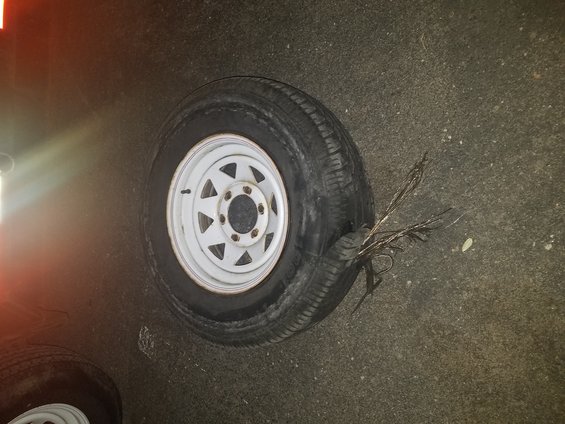 Woke up at a decent time, had a great breakfast and hit the road to where Larry lives a little bit up the hill. After friends seeing each other for the first time in years, we got all of our hugs out of the way and BS-ing done and hit the dirt roads.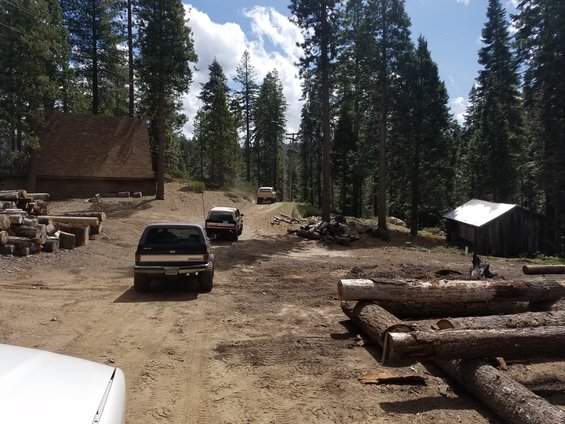 sorry for the upside down pics.... supermotors refused to upload them correctly no matter what I tried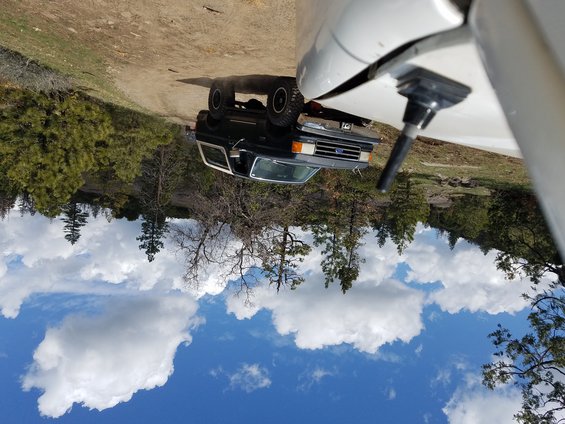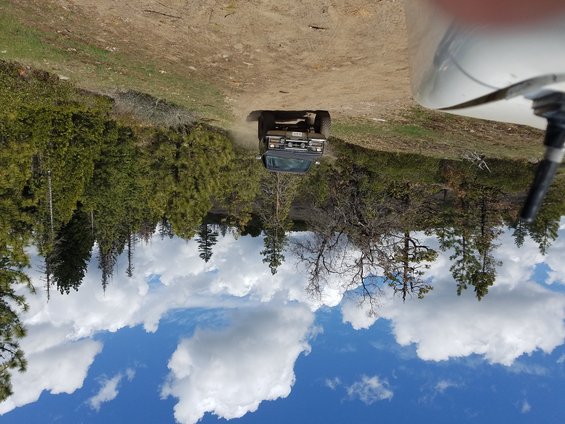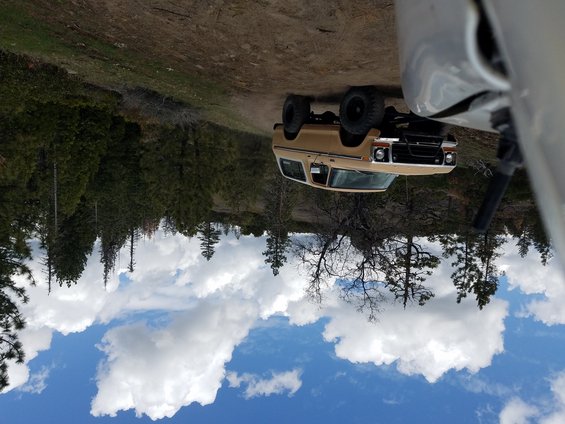 We had beautiful scenery as we weaved our way through the mountains
Older broncos are just cool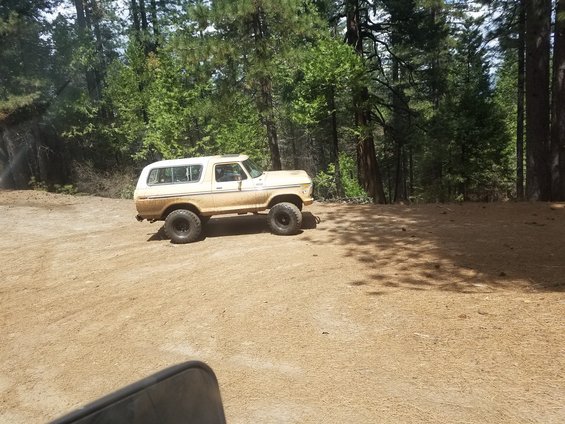 and even found a pretty cool boulder pile to take a break at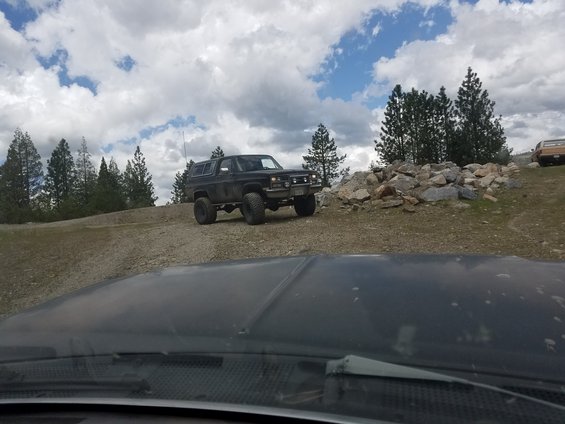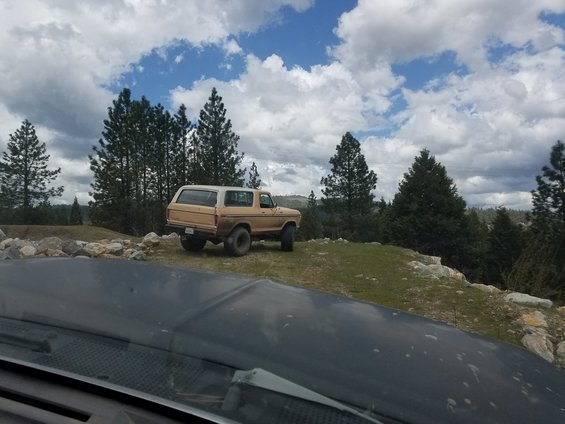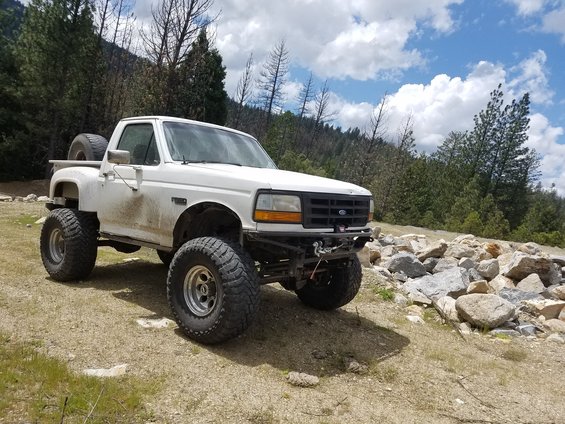 We went to one of Larry's favorite spots which was a beautiful camp ground next to a river and power plant. It has this super cool floating bridge.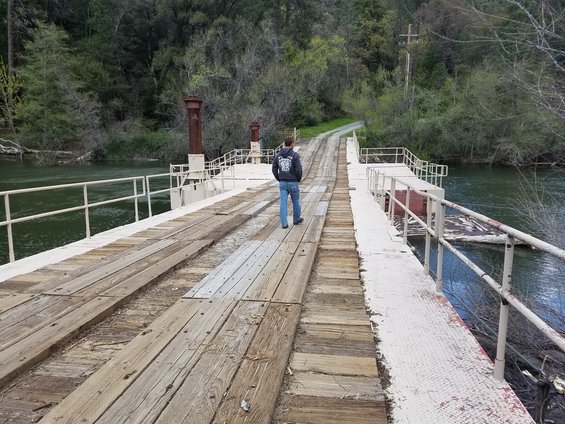 When we left Larry and CJ decided to find out which way was faster back to the road....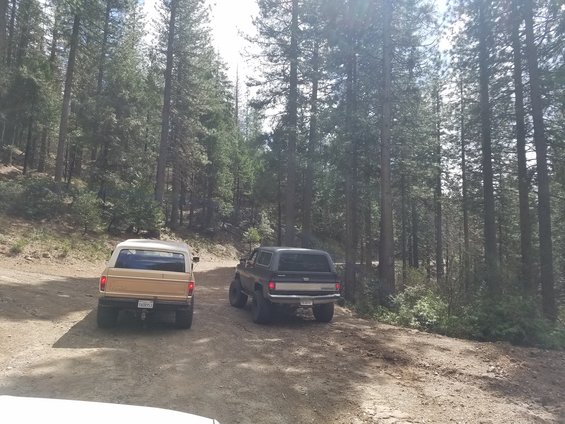 Peter and I followed Larry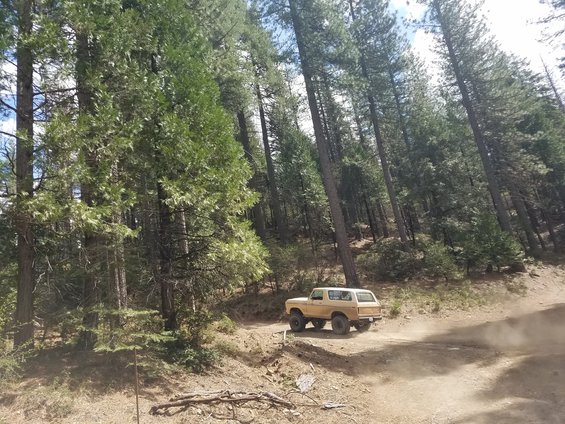 which took by this old rickity train track used in the logging days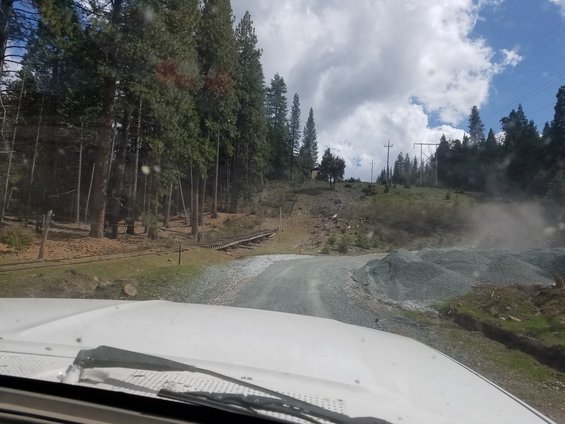 We ended up going down what Larry described as a "rutted up nightmare road" which had apparently been fixed since the last time he went down it... no pics but it was the road that shook the trucks apart pretty good with new noises being heard by everyone.
We retired back to Larry's and loaded up ready for the drive home. We made it to the exact same spot where we had changed the tire on the trailer the night before and boom... smoke show and another flat at the same location on the trailer. This time is folded in the fender.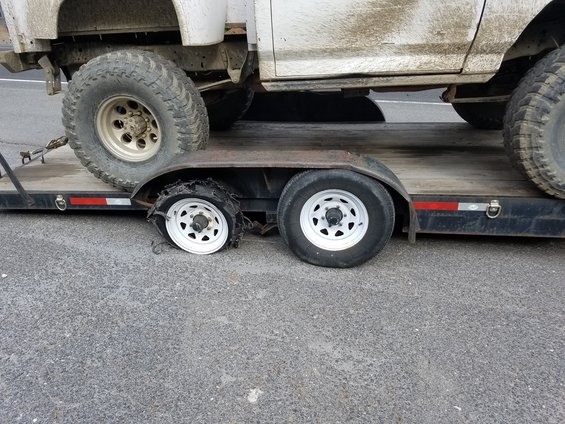 I mentioned to peter that with us having to unload the truck knowing it was going to be a 3 wheel trailer, why not use the winch to lift the trailer.... he liked that very much
with the wheel off
We rigged one of the mac straps to strap up the axle to keep it off the ground and drove it over to CJ's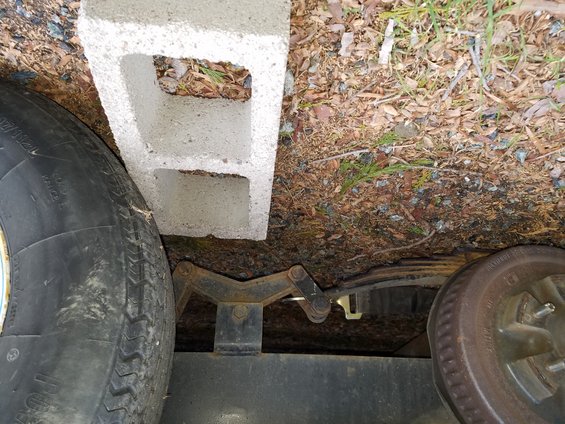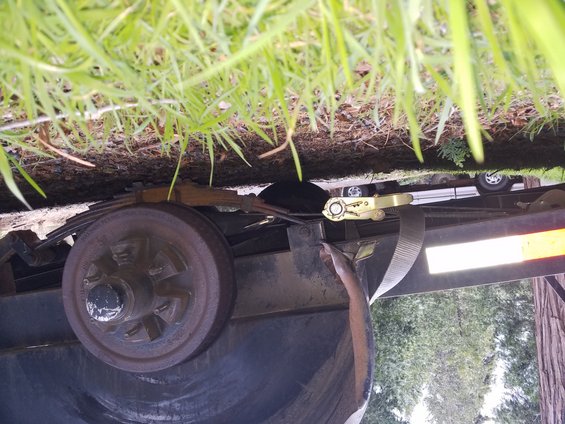 With the trailer on 3 wheels we had to leave it as it was late Sunday and no place to get tires. With 6" of snow coming that night, we modified the fender before leaving knowing doing it the following way would suck....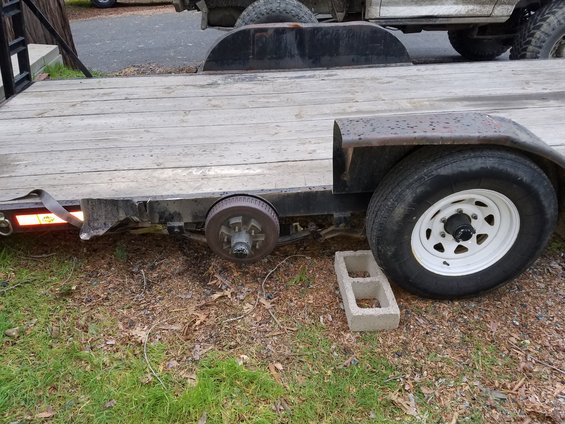 The plan was for CJ and Peter to drive back up the next day with a tire and get everything home. That's where my story leaves off but i'm hoping others have more pics and story to tell.